Top welterweight contender, Leon Edwards, has been out of the mix for some time now. His last contest came in July 2019 with a unanimous decision victory over former lightweight champion, Rafael Dos Anjos. Since then, he has called out numerous opponents, but nothing has come to fruition.
With the top of the divison such as Kamaru Usman, Gilbert Burns being booked along with rumors of Masvidal-Covington surfacing, there is not a fight that interests "Rocky." However, we have put together 5 potential opponents that would interest the fans.
Stephen 'Wonderboy' Thompson
Stephen 'Wonderboy' Thompson is one of the greatest strikers in the UFC today, and to me this seems like the obvious fight to make. Coming off a Fight of the Night Honours unaminous decision win over top 10 welterweight, Vicente Luque, Thompson is looking as good as ever. He is currently ranked two spots behind Edwards at the number 5 slot. The only man between the two is Masvidal, a fighter Thompson dominated from start to finish back in 2017. Thompson took to social media to call out Edwards, but unfortunately for Wonderboy, Edwards didn't seem too into it. In a Twitter reply to Thompson, Edwards stated, "Stephen, I respect you as a fighter, but you're 2-3 in your last five. In the politest way possible, just f**k off and fight Chimaev, good luck." Wonderboy is currently the highest ranked fighter in the division without a dance partner. I don't understand what more Edwards would want as a win over Thompson would most likely secure his spot as the next title challenger.
Michael Chiesa
Since moving up to welterweight in late 2018, Michael Chiesa looks much improved. After losing back to back fights at lightweight to both Kevin Lee and Anthony Pettis, Chiesa felt it was time for a major change. At UFC 232, Chiesa competed at welterweight for the first time in his UFC career where he submitted former interim welterweight champion, Carlos Condit, by kimura in the second round. From there, he has gone on to defeat two UFC legends in Diego Sanchez and Rafael Dos Anjos. He is currently ranked number 8 in the division and has recently said that he hopes to fight in January, stating that the fighter he would be facing would be ranked above him. Considering, most of the division is matched up already, the only options would be Stephen Thompson, Damien Maia, Tyron Woodley, or Leon Edwards himself. Leon's main concern about fighting Wonderboy was his lack of recent wins. Considering Chiesa's undefeated status at welterweight, perhaps Leon is intrigued by the match up, making for a January main event showdown.
Nate Diaz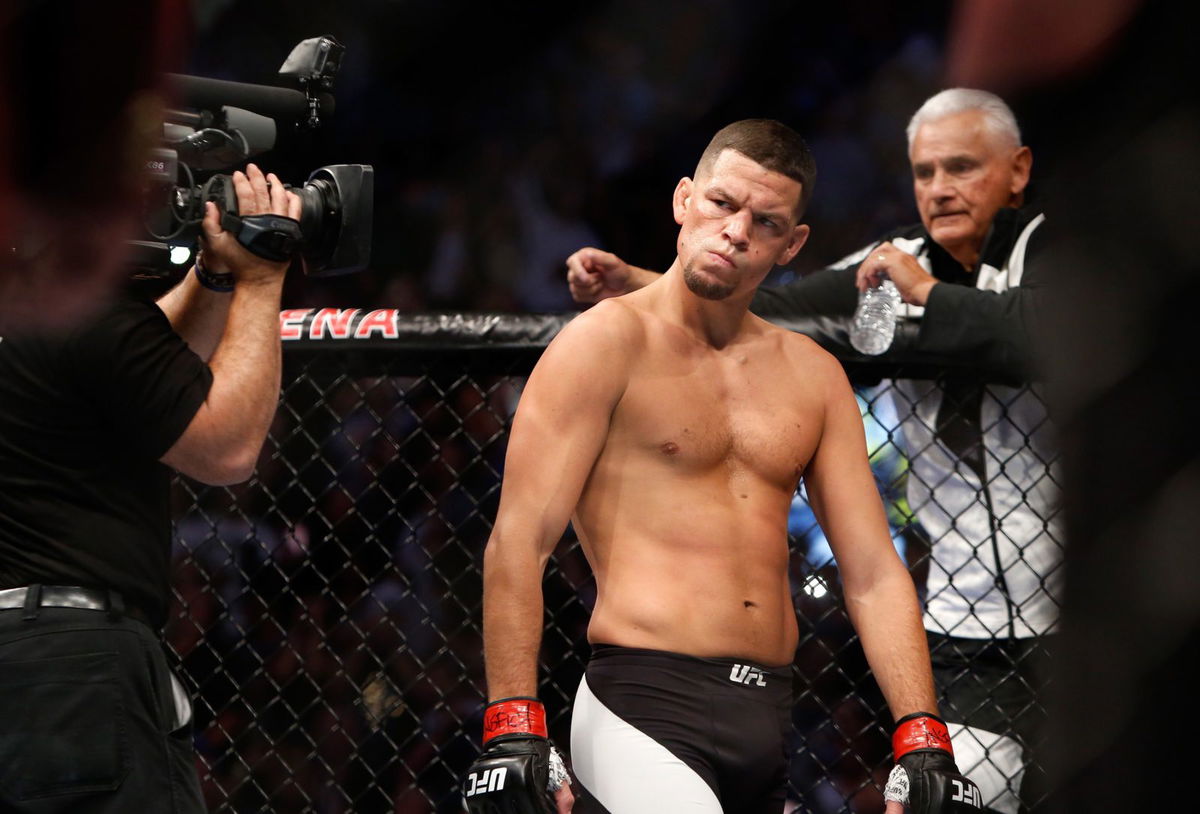 I know . . . it's a long shot. However, no one can argue that Leon Edwards vs Nate Diaz wouldn't be an outstanding fight. Combine Leon's elite striking and high level wrestling with Nate's excellent boxing and world class Jiu-Jitsu, and you've got yourself a fight. Nate Diaz is ranked number thirteen in the division, so if Leon Edwards is only willing to fight top ranked opponents this fight wouldn't make a lot of sense. That being said, Nate's a big name and would bring a lot of attention to the English fighter, something he desperately needs at the moment. While this fight most likely won't happen anytime soon, I suspect many would fail to oppose it if it did.
Santiago Ponzinibbio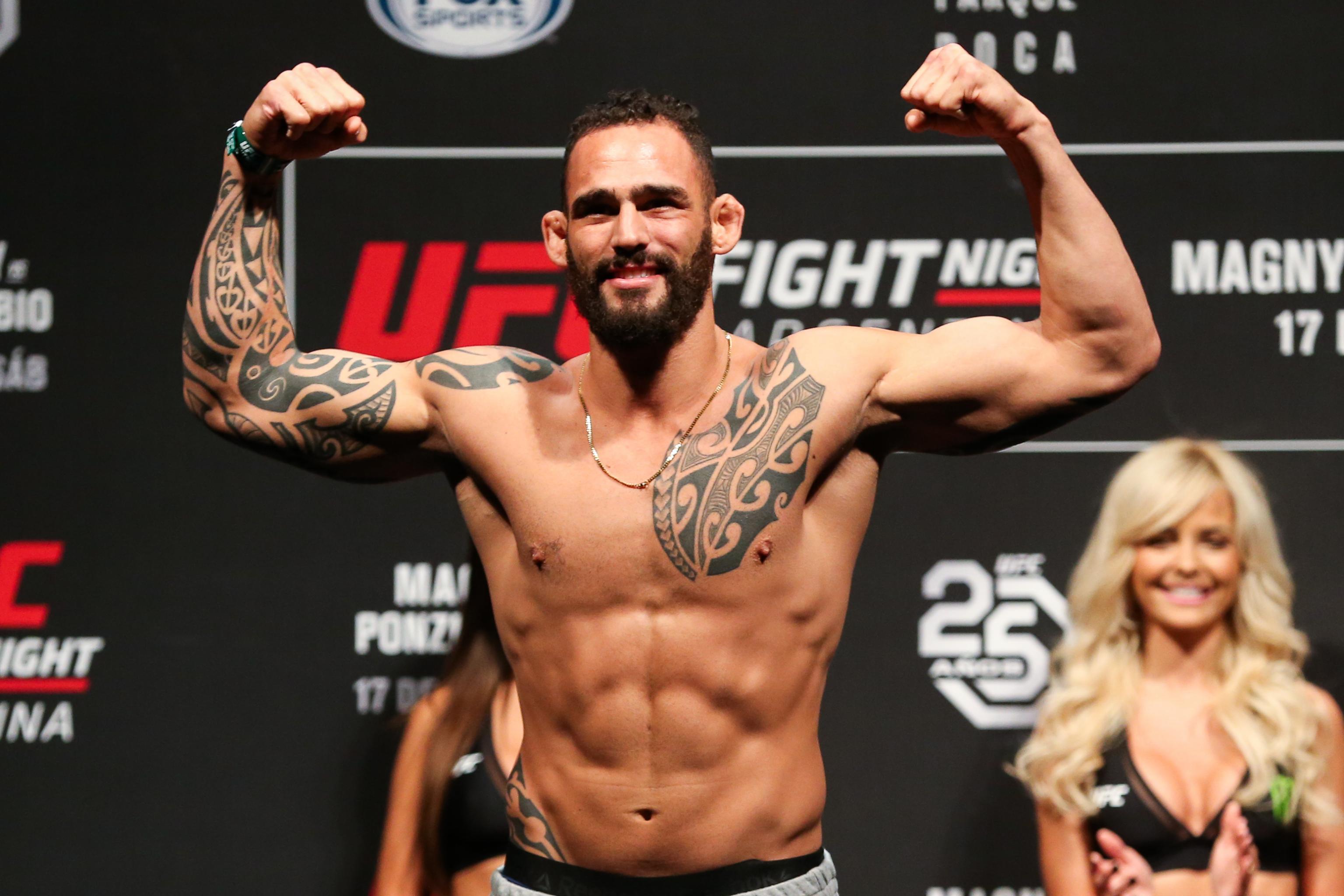 Before you make your pick for who Edwards should fight next, may I remind you that aside from the champion and Leon himself, Santiago Ponzinibbio has the longest win streak in the welterweight division. Ponzinibbio fell off the rankings but was ranked as high as 7 before losing his spot due to inactivity. While he hasn't competed since November, 2018, the Argentinian native has won seven fights in a row including a main event stoppage over long time welterweight veteran, Neil Magny. His other wins include Gunnar Nelson, Mike Perry, and Court McGee. His aggressive fighting style and vicious knockout power would make for a great fight against Leon Edwards and could certainly establish himself as a top contender for a shot at welterweight gold.
Khamzat Chimaev
Ah, who can forget about Khamzat. The welterweight/middleweight made his debut in August this year, capturing two victories inside the octagon inside of ten days, a promotional record. He was then booked against Gerald Meerschaert, where he proved he was not just a dominant wrestler, but a talented boxer as well, as he dispatched Meerschaert in 17 seconds via violent K.O. Since then, Chimaev has been the talk of the party, even going as far as being Dana White's personal guest at this past weekend's UFC event on Fight Island. There have been many rumours regarding his future opponent, some of them ranked at the top of the division, despite Chimaev's unranked status. It seems that he has found himself an opponent in Neil Magny but nothing has been made official. Until then, I can't help but wonder if he would make a suitable opponent for the number 3 ranked welterweight contender, Leon Edwards. Leon has brushed off the idea, suggesting that Chimaev fight a lower ranked opponent first, such as Stephen Thompson. Unfortunately, I don't see this fight happening just yet, but I'm confident these two will cross paths in the near future if we're lucky.