Despite being a solid event and a great story, UFC Vegas 14 also had its issues, specifically with fighters missing weight.
Abdul Razak Alhassan was 1.5lbs heavier than the welterweight limit, and forfeited 20 percent of his fight purse to his opponent Khaos Williams. Eryk Anders was also 1.5lbs heavier than the middleweight limit and pulled out of the fight after weighing in on Friday due to health issues. Louis Smolka weighed in at 139lbs, which is 3lbs over the bantamweight limit and he too pulled out after being declared medically unfit to compete. Finally, Saparbek Safarov had serious weight cutting issues and did not even make it to the scale on Friday causing his fight against Julian Marquez to be cancelled. 
"Get your stuff together" said Paul Felder to the fighters that missed weight in his post fight interview after he himself managed to make weight after accepting the lightweight main event against Rafael do Anjos on just 5 days notice. On a night where one half of the main event (Islam Makhachev) had already pulled out a week before the fight due to injury, these fighters missing weight and cancelling fights would have not gone over too well with the UFC.
---
All these weight cutting issues reminded me of the time when middleweight champion Israel Adesanya said to Jon Anik after defending his belt against Paulo Costa in September, "I told Dana, 30 percent (forfeit for missing weight) is not enough." Adesanya was referring to some of the fighters who missed weight for UFC 253, exclaiming that they had more time to make the weight and would have tried harder if the penalty was higher.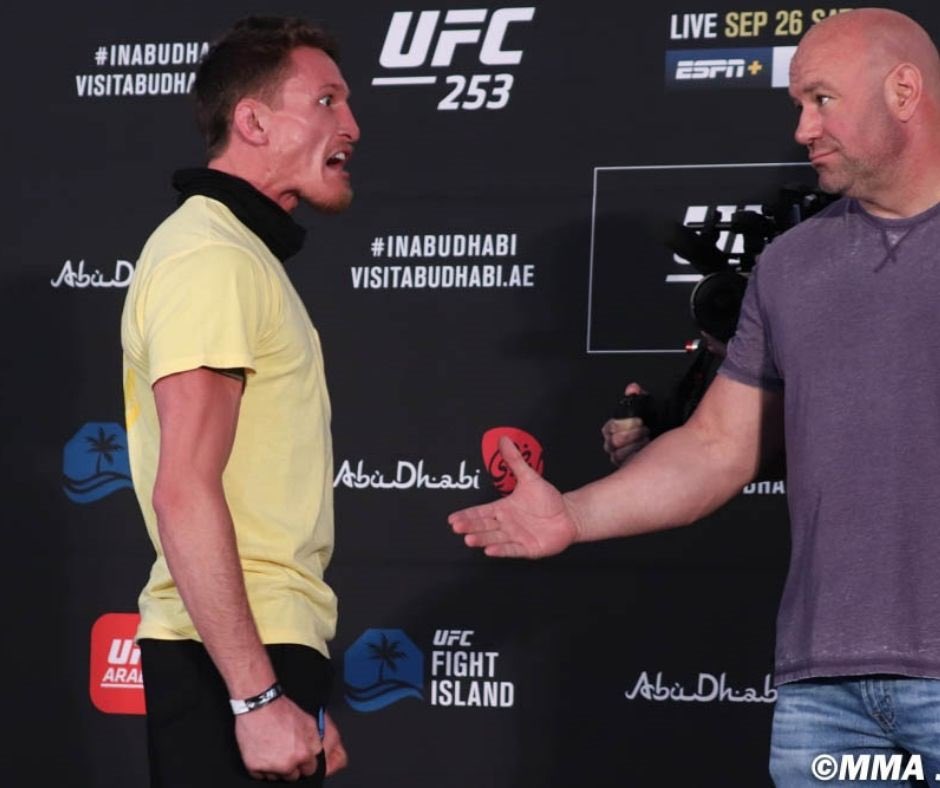 It is hard not to agree with Adesanya because people who do not make weight do have an advantage come fight day because they probably did not go through what their opponent did while making weight. Adesanya also said to Anik in September that the fighters who miss weight should give up 90 percent of their purse.
While I agree with Adesanya that 30 percent is too low, I do not agree with him about the 90 percent, which seems ridiculously high. I would have them give 60 percent of their purse to the opponent, a figure which is not as less as 20-30 percent, nor is it way too high like 90 percent.
Now, as someone who has never cut a significant amount of weight, or even cut any weight like these fighters, I cannot understand their physical struggle and I even sympathize with them. But, being a professional athlete at the highest level, you have to be in shape to make weight when the time comes.