It appears that following her first round win at PFL 3 in the 2021 season, Kayla Harrison is now on Dana White's radar. Previously, the UFC president had been relatively nonchalant about Harrison's position in the world of MMA competition, repeating his usual criticisms that champions of other organizations just simply aren't typically at UFC level. However, with Amanda Nunes continually running through the 145lb division, it would seem that White has finally begun changing his tune.
"Yeah, I know her contract's up soon," White said in a recent interview with "Big Night Breaks "I don't know if she's ready to come over here yet, or her people feel she's ready to come over here yet, but when she is, we're ready."
Kayla first broke onto the MMA scene in 2018, with a relatively large amount of hype stemming from her position as a 2x Olympic Gold Medalist in Judo. The same Olympic team which housed Ronda Rousey, another one of UFC's biggest ex-fighters, and a name that many people reference with Harrison. She admits that Rousey was quite the trailblazer, but the comparisons seem to rub Harrison the wrong way.
"For me, the comparisons are like, OK, we both did judo and we both have blond hair." Harrison told Business Insider. "But, really, when you look at it, I'm not trying to talk down, at all, but Ronda won a silver medal at the world championships and she won bronze at the Olympics."
"I've won every single tournament there is to win, twice. I won the Olympics, twice. I won the world championships. I was number one for six years, or something ridiculous. I'm the most decorated athlete that the US has ever seen in the sport of judo, and I'm one of the most decorated in the world"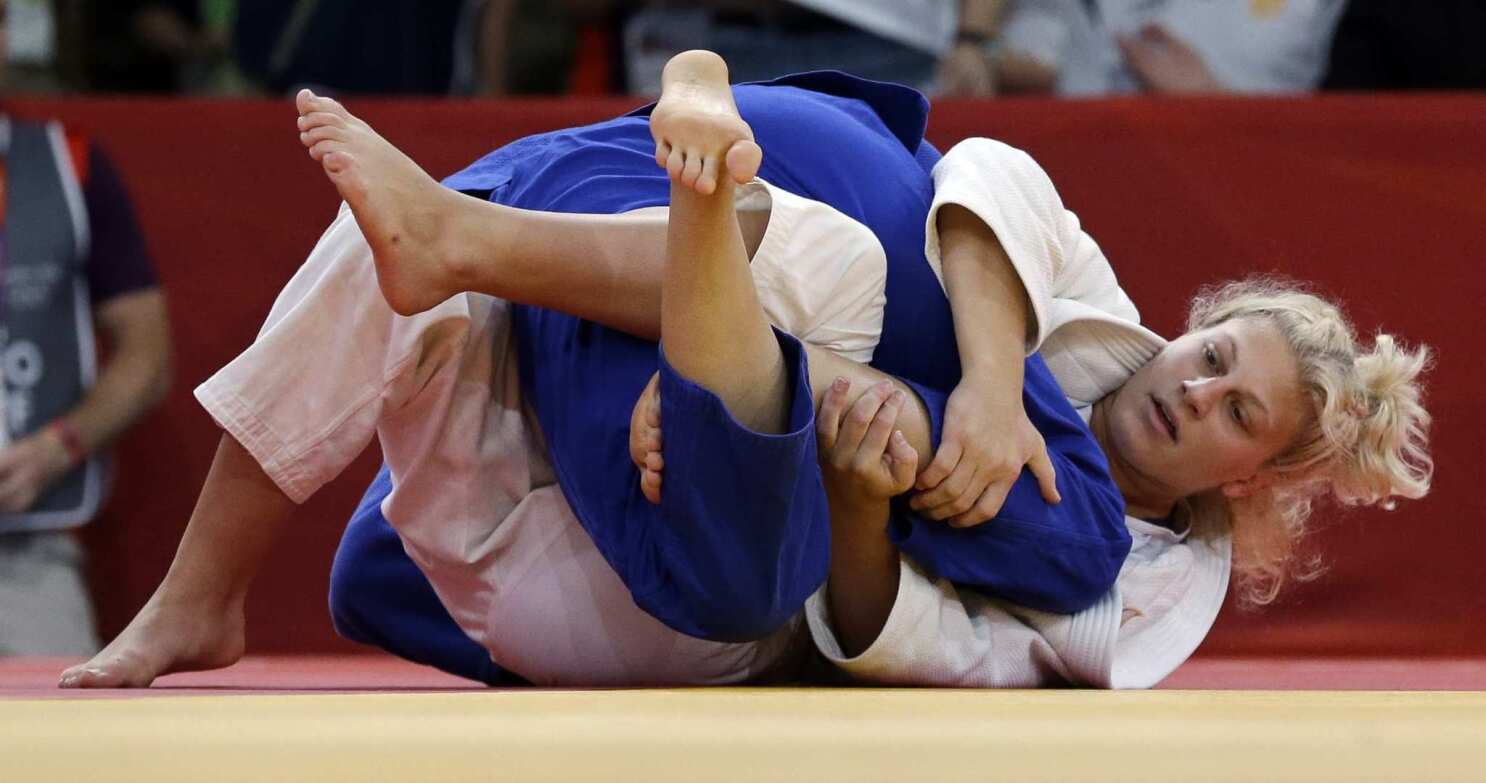 Yet, for many fans the main difference between them is the existence of the UFC belt, one accomplishment often deemed essential to mark yourself as the very best in MMA. With multiple PFL championships to her name at this point, the question really is when will Harrison make the transition to the UFC?
However, with so much dominance in PFL, the bidding war is one element one must consider. For each title Harrison currently wins she takes home a whopping 1 Million Dollar prize, and being so dominant so far in the organization, the UFC would presumably have to put up quite the offer to make Harrison consider the switch.
It seems these sentiments are echoed in more words from Dana White who told Aaron Bronsteter of TSN recently "When she feels like she's ready, I'm always looking for the best possible people to come in and fight. If you don't think that we've offered her to come over. I just don't know if her people think she's ready yet. It's a whole other level when you get here."
Known to tiptoe around the subject of fighter pay by claiming challenges in skill level, it would seem that although Dana is interested, he may be doubtful on the business side of Kayla Harrison.
Consider this along with Harrison's friendship with current UFC featherweight champion, Amanda Nunes and it would seem that there are still quite a few obstacles in getting Harrison over, however at the very least UFC seems to be showing a new interest, and Harrison has left no doubt that her ultimate goal is to sit atop the world of WMMA.
Therefore, the question is not if Harrison will fight in the UFC, but rather how far are we from seeing it? As of now it looks as though we may have started to head in that direction.