As the UFC's Welterweight division grows more and interesting with every fight, this match up between Leon Edwards and Nate Diaz can change more than just the rankings.
Leon Edwards has been on an 8 fight winning streak since his last encounter with the divisions current champion Kamaru Usman. As Edwards' last fight against Belal Muhammad, a short notice replacement for Khamzat Chimaev, coming to an unfortunate end via no contest, many were left wondering what this meant for Birmingham's own. Muhammad immediately called to run it back, however, Edwards had his own plans.
The #3 contender has stated on the Joe Rogan Experience that he felt a title shot was due for him, and that he took no interest in a rematch with Muhammad.
To all of our surprise, the UFC released that Edwards had been booked to fight Nate Diaz for the co-main event of UFC 262: Chandler vs. Oliveira. This fight announcement wasn't the only surprise fight fans would receive — the fight will also take place as the first ever 5 round non title fight co-main event.
So what does this all mean?
This scheduling leaves many doors open for the organization. Will they begin to schedule high ranking fights for 5 rounds, regardless of main event status?
What we do know is that UFC superstar Nate Diaz is one of the biggest names in the sports history. Nate Diaz is no stranger to large crowds and social media antics, as his last fight with Jorge Masvidal picked up enough momentum to have the UFC create a "BMF" belt for the two fighters.
Diaz would go on to lose the fight via doctor stoppage in the 3rd round, and Jorge Masvidal would claim the title of BMF champion, which held no legitimate weight in Masvidals journey for UFC gold.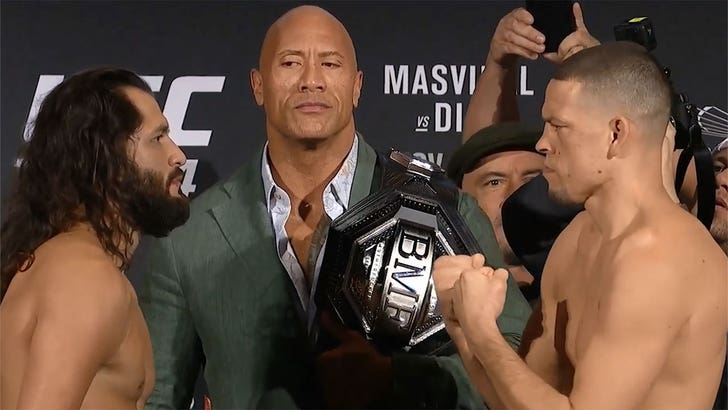 The UFC is familiar with the idea of making exceptions for superstars when it comes to big fights, so could this historic 5 round co main just be because Nate Diaz is fighting? It may very well be.
But what if it's something more?
If the UFC springboards from this initial scheduling of the intense bout, we may begin to see the organization implement a system similar to boxing. As the importance and intensity of fights increases, so would the rounds. Perhaps any future fight within the top 5 could take place in a 5 round fight.
This would allow more decorated strikers to be more patient, having more time to understand their opponent. Skilled grapplers would also be able to take their time when searching for their niche, or slowing down the pace of the fight enough to lock in a finish.
The extra 10 minutes is often times what separates the good and the great, and at the top of the rankings, one mistake could mean the end of the fight. Longer fights would allow fighters more time to work and adjust, so that rushing in and making mistakes isn't necessary.
So amidst the excitement, how does this affect the Welterweight rankings, and, which is more, the UFC as a whole?