A Mind of Pure Madness. That's the name of the latest rap album dropped from fighter-turned-rapper MaarMaar (AKA King L. Allen) which features a track of 12 songs. One of which will hit MMA fans who keep up closely with the breaking news surrounding their favorite fighters.
The 6th track in King Allen's new album reads the title of "The Berdons." Many people will recognize this name as UFC Flyweight Rachael Ostovich was once tied to it. However, few know the details of the legal case that stripped that name from her forever.
Rachael Ostovich (formerly Ostovich-Berdon) married fellow MMA fighter, Arnold Berdon in April 2016. Two years later, the complications between the couple started to rise and their domestic problems were made known to the public in late 2018.
On a November night in Honolulu, Hawaii, the WMMA star ran out of her house nude. Out of fear, she escaped through a balcony looking for help. She had been badly beaten by her husband, Arnold. After making it to safety, it was learned that she had a broken orbital bone and a few other injuries. These injuries would on to make Ostovich pull out of her fight with Paige VanZant but instead changed her mind after weeks of recovery.
Ostovich walked through her story in legal documents: "After a night out with family, (Arnold Berdon) punched me repeatedly on the head, face, ribs, making me fall to the ground, I gasped for breath and escaped thru [sic] balcony. I coughed up blood, threw up several times."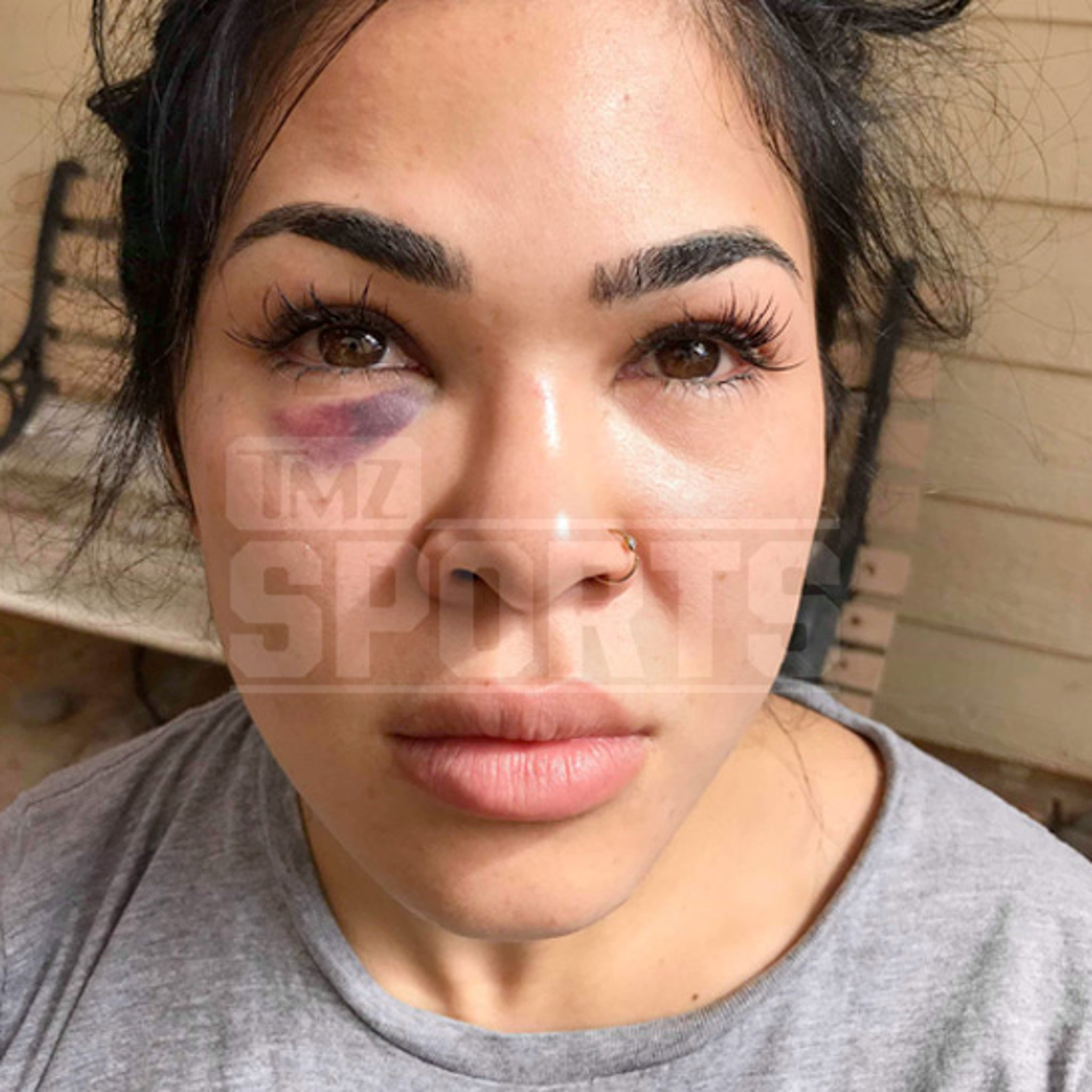 "I'm going to murder you." said Berdon in an audio recording of the incident. "I'm going to f–king murder you."
Although, death threats were said, the attempted murder charge was lowered to a second-degree assault with 4 years of probation. Berdon pleaded a no contest.
The news of the divorced couple inspired Allen to write and produce "The Berdons," a rap song told from the perspective of Arnold Berdon and his relationship with Rachael Ostovich. MaarMaar explicitly details what he imagined what was going through Berdon's head while the event took place.
MaarMaar does his homework and in his own creative take, he tries to tell the story of the November night through the eyes of Berdon.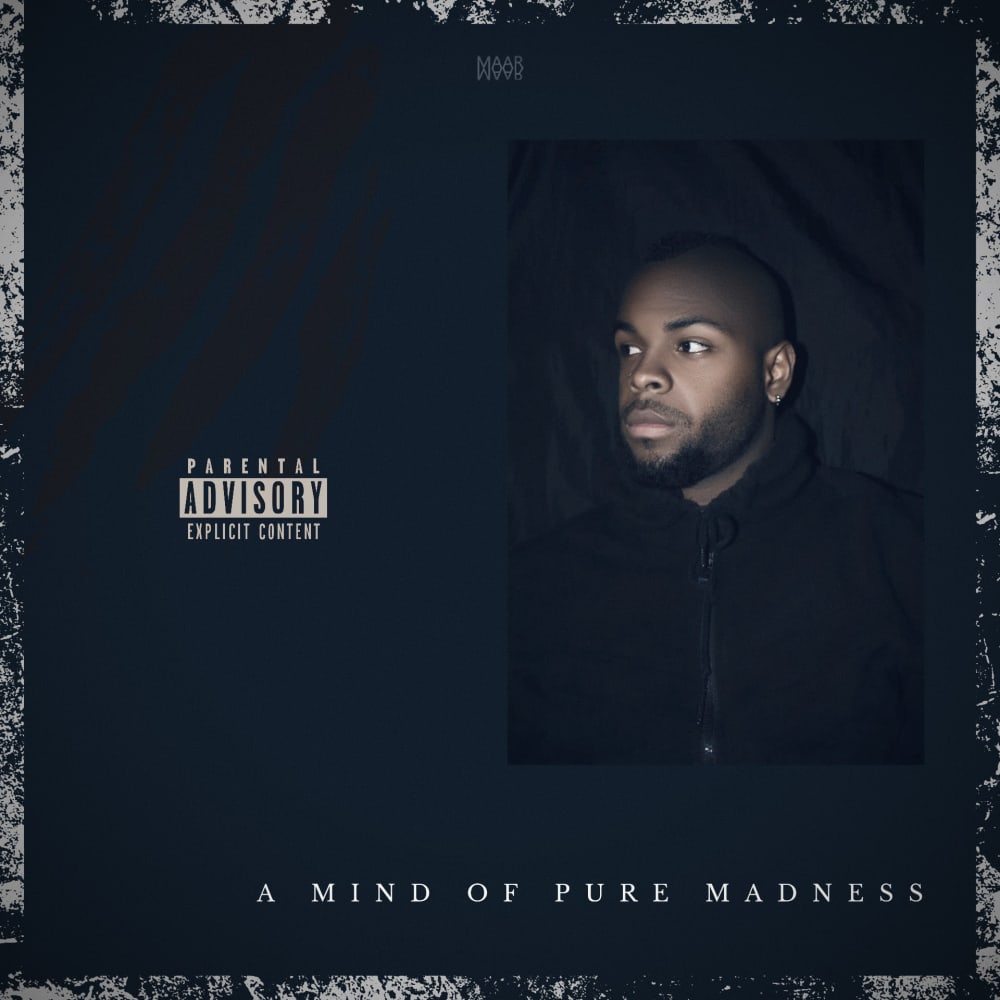 "The Berdons" LYRICS:
(Verse 1)
Look, I don't make love songs cuz / well I never been in love long enough– to fathom the courage to make a woman feel like she's above what she really is/ many years/ I've been dealing with/ hate in my heart/ replacing the art, with stakes or dart/ chasing your car down the road, where you going? this ain't over… just because you said it was.

she running put the pedal to the metal cuz trying to get to the house erase all the evidence that she left in it / threatening me saying she's going to take my child to a mother's but I'm colder than the wind breeze / negative degrees / swearing that she is loyal – loyal to the LIE she is, because I'm planning to give her a bloody eye and ribs – swollen from my left knee shot – / she knew I would react but I'm guessing she's shocked/
silver spoon getter but this time she's got a psycho with a plan cuz she swears she's not/ cheating but I've been caught her/ yeah twice and that's in order/ so this slaughter is more than just a men's problem- retribution
next it's gruesome, no regrets I'm losing you anyway and this'll be your last chance to get away/ who you running from? what are you screaming for?/
what are we now?/ what are we leading towards?/ when I get to that house you better leave it whore/ or be prepared to hear a demon roar/ of course/ everything you swore/ saying that you never seen this side of me before– but you have/ every time I got mad and you laughed but who's laughing now?
(Hook)
Things changed and we've changed too I've been sane, till I came too wanna see you bleed and I'll bleed too I've seen pain and I'll break you
But I guess things changed and he's changed you I've been sane till I came too wanna see you bleed But on my shoes You've seen pain But I'll break you/
(Verse 2)
Not now Rachael/ Don't scream too loud, calm down, ain't you/ Happy that I found out? Now smile… Cheese/ she won't back down. "Please!"/ She's pleading, leaning into me/ Crying, telling me that we're meant to be/ Face bruised up from my fist and knee's/ Then pushed me out the way and yelled "nigga, please!"/
Running up stairs/ Like, I don't know what's up there – chased her up there/ "The fuck? Eh!"/ Tripping over stumps, chairs/ The corner of the bed? fuck yeah!/ "This is where we end our love dear/ She yelled, unclear: "You don't think I ever loved!?" A question I wasn't prepared fo'/ Edging closer to the window/ "This is your fault! What you pissed for? You were awful, terrible."/ There you go, blaming me again, parables/ That ain't fair ya know?/
Only one of us ignored the signs, it ain't the one that's gettin' their ass handed to 'em/ She closed her eyes from seeing/ Tossed the Osterine/ Told me "probably, if you weren't such a shitty man…you should be getting fucked up- not me!"/ Then jumped out onto the concrete/She's too pretty for me/ To the point I'm vindictive and see- nobody'll give a shit if she leaves/ But she can't leave with mine; Her true beauty's so evil/ Everything that's seen from these people/ Built insecurities in me though…she can't leave alive…
But I guess things changed and he's changed you- I've been sane, till I came too wanna see you bleed But on my shoes You've seen pain But I'll break you.
The 25 year-olds inspiration for this song and the whole album comes from how mental illness can create a catalyst for violence.
"The album details mental illness and in it, I correlate mental illness & bullying to violence in individuals." said MaarMaar. "The story was so beautifully controversial that it caught my eye. More so, why nobody questioned why it happened. So I put a spin on it."
The song was so controversial that Rachael Ostovich has even blocked MaarMaar on social media because of it.
The other half of the former couple, Arnold Berdon has also heard the song that tries to take on his perspective. However, he does not believe it is an accurate representation of his story.
"Honestly I don't know what to think about it because that's not my side of the story." Berdon said. "It kind of makes me seem like an insecure person which was never the case. There's a lot more to the story then anyone could imagine but that's for me and God to understand not no one else's. I definitely learn and grow from my mistakes and this is one I had to for sure grow from it wasn't easy but I got through it."
"It's cool he made a song about me but that's never the case on how it played out."
While respecting the work Allen put in to produce the song, Berdon looks for redemption from his past actions.
"We all make mistakes in life and I'm not blaming anyone for my mistakes just manning up to the shit and becoming a better human being through the process."