"This isn't personal, this is business" is what champion Kamaru Usman had to say in the build up to his third title defense against former Sanford MMA teammate and friend Gilbert Burns. With this fight headlining UFC 258 on Saturday, and the announcement of the Donald Cerrone and Diego Sanchez bout, we look back at the most high profile teammate vs. teammate rivalry in UFC history that propelled the promotion to the next level.
Unlike the upcoming Usman vs. Burns fight, this rivalry was anything but just "business" and things got very personal for these fighters. While there have been many training partners turned bitter rivals stories in the UFC such as Silva and Belfort, Jones and Evans, and more recently Garbrandt and Dillashaw, none have been as high profile as Chuck and Tito.
Chuck and Tito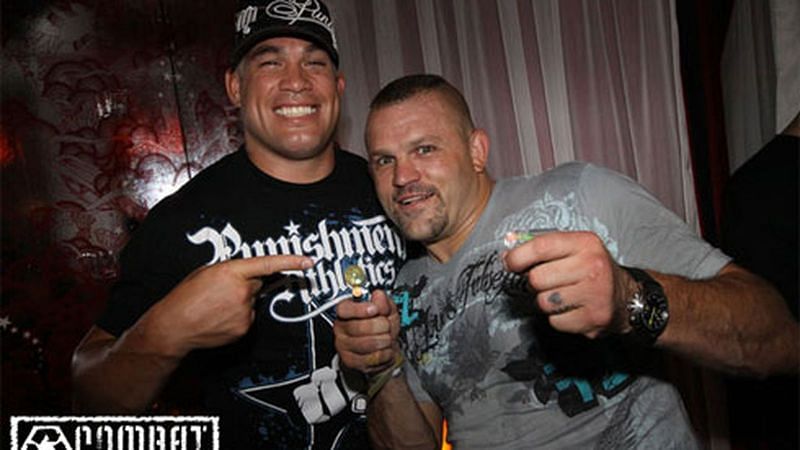 Two of the biggest superstars in UFC history Chuck Liddell and Tito Ortiz were both managed by Dana White, who was a powerful MMA agent at the time. They were also friends and training partners. As Ortiz went on a historical light heavyweight run with five title defenses, Liddell was was making his way up to be the #1 contender for Ortiz' belt.
Ortiz told the UFC brass that him and Liddell had an agreement to not fight because of their friendship. This claim was completely denied by "The Iceman." Dana White then stated that Ortiz was actually scared to fight Liddell because "The Iceman" would always get the better of "The Huntington Beach Bad Boy" in their sparring sessions, even knocking him out at times.
UFC 47: It's On
After Ortiz dropped the belt due to contract disputes with the UFC, Hall of Famer Randy Couture won the light heavyweight belt against Chuck Liddell at UFC 43. Ortiz would return at UFC 44 with a chance to regain the strap but also lost to Couture.
Ortiz finally accepted a title eliminator against his now former friend Liddell. There was no love lost between the two during the build up and the fight after Liddell's constant call outs and after what Dana White had said.
Liddell went on to knock out Ortiz with a flurry of strikes in round 2 in typical "Iceman" fashion. He then knocked out Vernon White to solidify his position as the #1 contender, setting up a rematch against Couture.
UFC 66: Liddell vs. Ortiz 2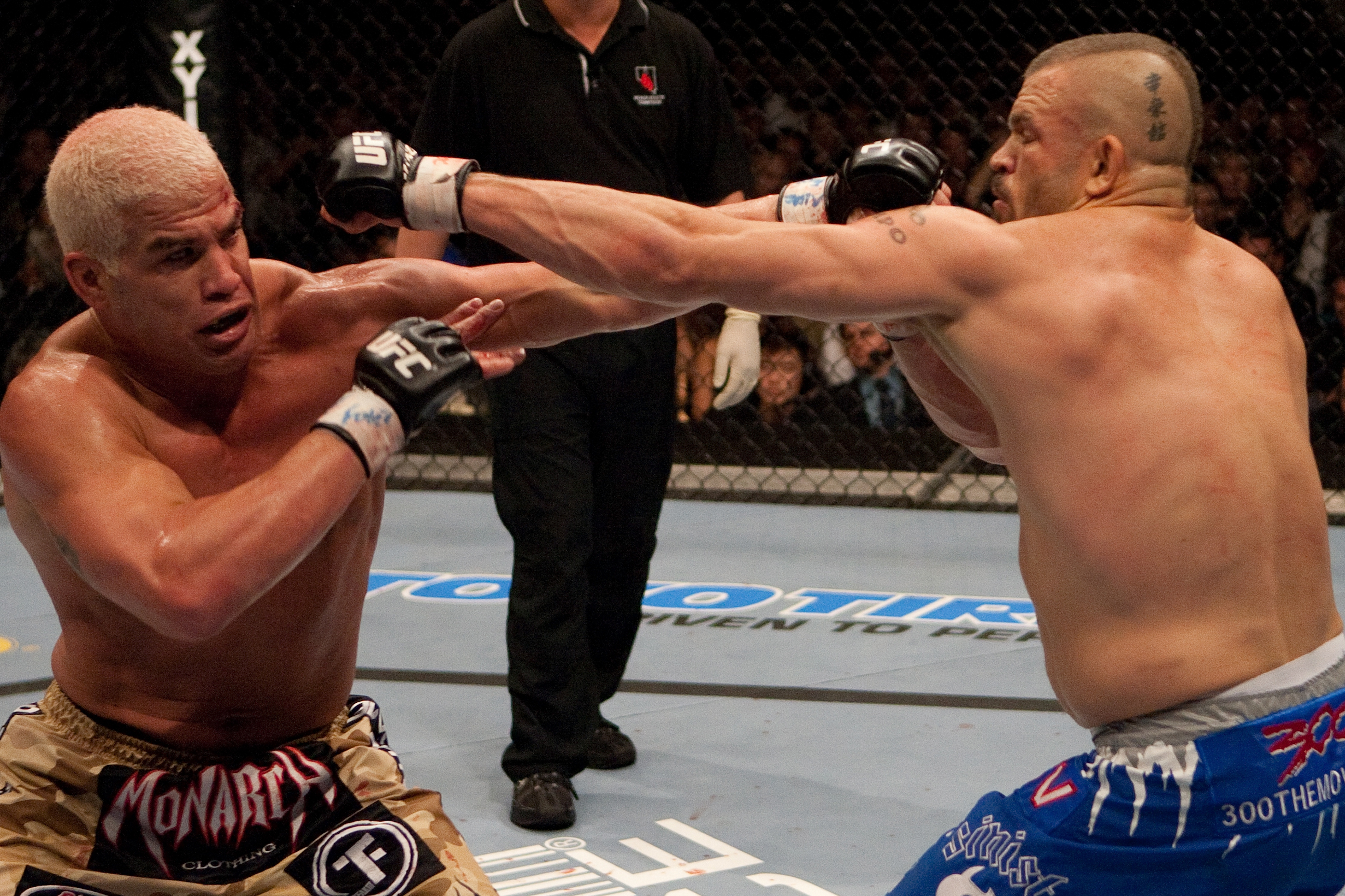 Liddell knocked out Couture in their second meeting and became the light heavyweight champion. He then went on his legendary run to defend the belt 4 times, winning all 4 fights by KO/TKO.
Liddell's fourth title defense would come against Ortiz at UFC 66 after Ortiz had won five in a row, and called out the champion for a rematch and a shot at light heavyweight gold.
Although Ortiz showed more resistance and fight in their second meeting, "The Iceman" came out on top once again with a third round TKO. This rematch sold 1 million PPVs, a record at the time thanks to skills and the bad blood between these fighters.
Golden Boy MMA: Liddell vs. Ortiz 3
Much to Dana White's disappointment, former boxing champion and White's sworn enemy Oscar De La Hoya set up a trilogy fight between the two MMA legends in November 2018.
At this point Liddell was retired for 8 years after suffering a series of KO losses and was 48 years old. Ortiz was 43 years old at the time, and more active having fought in Bellator quite regularly. This was a recipe for disaster for "The Iceman."
Ortiz ended up winning the fight as he knocked out Liddell cold in the very first round. Many still believe that Liddell should have never accepted this fight.
ESPN 30 for 30
A year after their trilogy fight in Golden Boy MMA, ESPN came out with a must-watch documentary highlighting the career of the two UFC Hall of Famers and their legendary rivalry. Thanks to Chuck and Tito's epic careers and rivalry the sport of MMA become more mainstream.