Since coming to the UFC in 2018, Israel Adesanya has run through the middleweight division and captured and defended the belt in the process. Marvin Vettori and Kelvin Gastelum are the only two fighters that have caused the Kiwi some problems, but he clearly won those fights as well.
With no worthy opponents at middleweight currently, "The Last Stylebender" is set to move up and take on light heavyweight champion Jan Blachowicz in Saturday night's main event. Since Adesanya has looked like an immovable force and is arguably the best striker in the sport, the odds are stacked against the Polish champion.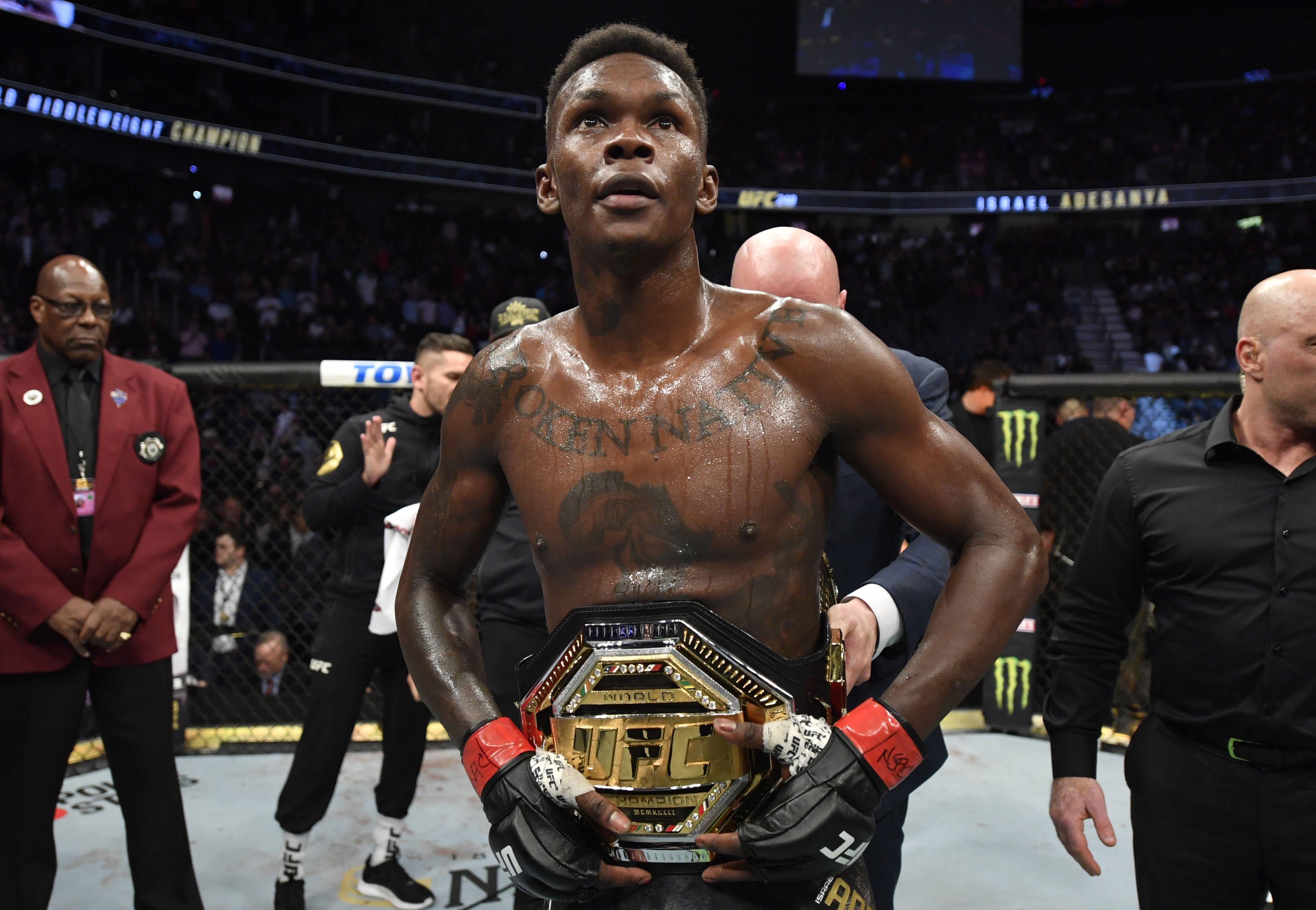 ---
However, do not count out Blachowicz in this champion vs. champion fight. He has some serious skills, strategy and power to put up a real fight against Adesanya, and even retain his hard earned light heavyweight belt.
Underrated Ground Game
With Blachowicz' recent success on the feet, people have forgotten that the man has more submission victories than knockout victories in his career. He might not shoot for too many takedowns or may not be the best wrestler, but he is certainly better than Adesanya at those aspects. Just like Dustin Poirier did against Conor McGregor early on in their rematch, an early takedown from Blachowicz could open up threats on the feet.
Combinations
Adesanya is definitely the better striker among the two, but he has faced problems when people walk him down and throw multiple strikes together (Gastelum fight). Blachowicz was able to blitz in and put together combinations in his last fight against Dominick Reyes. A couple of punches mixed in with that vicious body kick could seriously damage Adesanya and cause him to retreat. He does have to be cautious going into the fire because the middleweight champion is probably the most elite counter striker in the sport.
Size and Power
Adesanya has the height and reach advantage, but coming up from middle weight is going to be a challenge for "The Last Stylebender." He said in an interview that he would not bulk up to 205+ lbs and might even weigh in as low as 193lbs. Who knows if the last statement is true or not, but Adesanya has always said that power is not as effective as his precision.
Blachowicz has to cut weight to make 205lbs and will probably walk in at around 220lbs on fight night. He possesses that legendary Polish power, which he has used to great effect in his last few wins. Adesanya has fought heavy-hitters in Paulo Costa and Yoel Romero recently, but those two contenders did not have much output. Blachowicz will engage and if he can land a few, we might see an upset Saturday night.
Will Jan Blachowicz pull off one of the greatest upsets in UFC history?